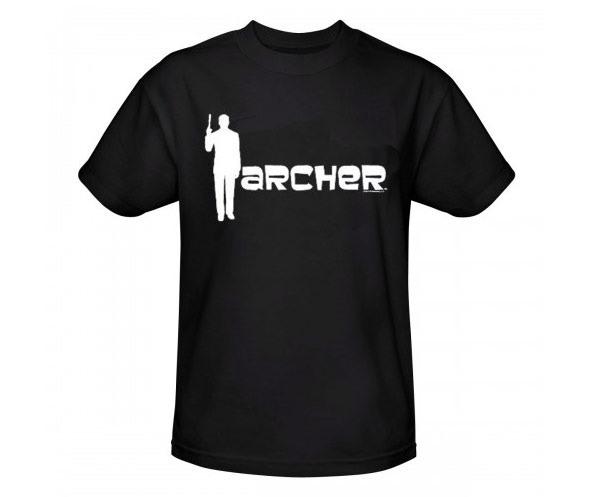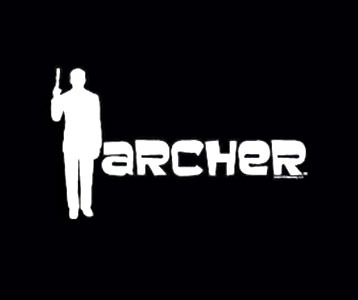 Following a sneak peak episode that aired on the FX network in September of 2009, the Archer cartoon officially premiered on January 14, 2010.  The half-hour animated comedy series tells the story of Sterling Archer, a smooth operating master spy who works for the International Secret Intelligence Service (ISIS), a spy agency that is involved in espionage and preventing global crises.  This premise opens the door for episodes that focus more on the hijinks, betrayal and tumultuous relationships between the agents than the thwarting of any sort of global catastrophe.  If you can't get enough of these spies and their humorous antics, get this FX Archer t-shirt to show everyone that you're a fan of Sterling (aka Duchess) and the rest of the cartoon's cast.
The entertaining characters include Sterling's heavy-handed mother and boss, Malory; his former girlfriend, Agent Lana Kane (voiced by Aisha Tyler); Woodhouse, his loyal yet near elderly butler; Cyril Figgs (voiced by Chris Parnell), the comptroller of ISIS and the current love interest of Lana; and Sterling's mother's secretary, the lovesick Cheryl.  Enjoy all of these animated characters in this FX Archer cartoon shirt.  Put it on and pretend that you are a secret agent like Sterling, who spends his time competing with rival agencies, leading a debonair lifestyle, and handling global threats with the coolness of an expertly trained lethal weapon.  Of course, that's after you deal with your ex-girlfriend Lana Kane.
The TV show's creator, Adam Reed, described the Archer series as "James Bond meets Arrested Development".  Though it features fashion from the early 1960s, technology from the 1980s and modern day, and a political setting in which the Cold War never ended, the FX cartoon is every bit as fresh as any other program in its genre, if not more so.  Celebrate its originality with this Archer t-shirt.  You'll quickly discover that you aren't the only one who enjoys this hilarious cartoon.
Sold by: FX Category: TV