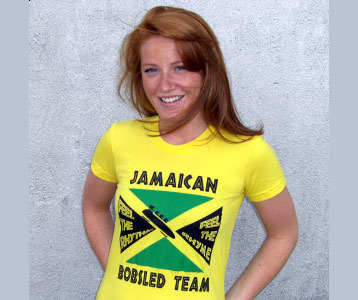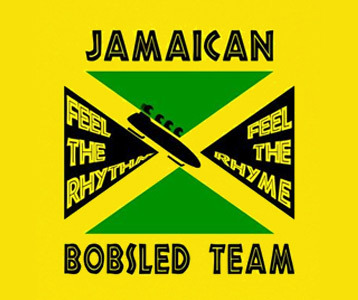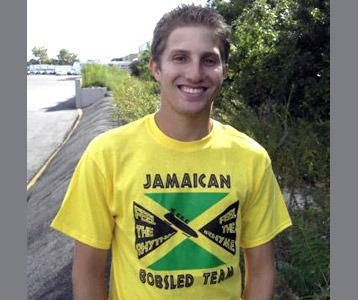 Feel the rhythm, feel the rhyme, get on up, it's Cool Runnings t-shirt time!
The movie Cool Runnings has been on TV a lot recently and for some reason I can't resist watching it over and over.  Whether you enjoy the tropical Jamaican scenery, the teammates' amusing battle with the cold of Calgary or just enjoy an inspirational story, this Jamaican Bobsled Team shirt should have you feeling like chanting, "People say that know they can't believe, Jamaica we have a bobsled team."
This 1993 film is inspired by the true story of the first Jamaican Bobsled team, which attended the 1988 Winter Olympics in Calgary, Canada.  The underdog story took an unprecedented twist when there was a mechanical issue that sent the sled and all of its members, including Dudley Stokes, Michael White, Samuel Clayton and Devon Harris, hurdling down the track on its side.  Surprisingly, they all came out virtually unscathed and walked to the finish line in front of a crowd of cheering fans.
Celebrate the movie's portrayal of the story with our Cool Runnings shirt.  The film offers amusing yet heartfelt performances by John Candy (Coach Irv Blitzer), Doug E. Doug (Sanka Coffie), Rawle Lewis (Junior Bevil), Malik Yoba (Yul Brenner) and Leon (Derice Bannock).   In addition to showing your love for this entertaining picture, the Jamaican Bobsled shirt also commemorates the legendary event.  Get in on history and grab your team t-shirt today.
Peace be the journey…
Sold by: My Party Shirt Category: Movies