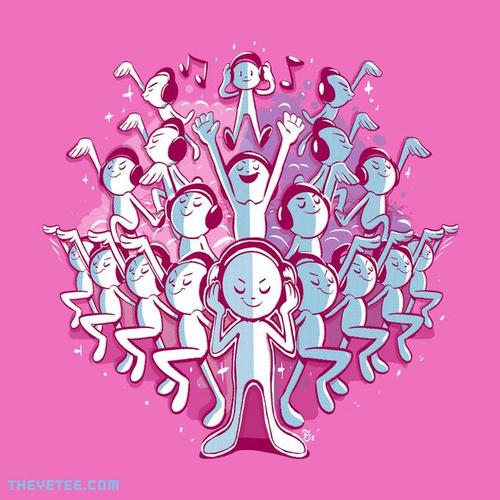 Lock and Load
Designed by Kevin Fagaragan and discovered at The Yetee.
The Yetee Review | Vitals:
Updates:
Every Weekday and Once on Weekends at 1am EST
Genres:
Games, Movies, TV, Pop Culture
Prints On:
Gildan 64000 for mens and Tultex 213 for ladies (both are 100% ring spun cotton)
Printing Method:
Screen
Pays Artists:
$1.50 Per Sale + a Free Shirt of their Design
Founded:
2011
Price at Launch:
$11
Current Price:
$12
The Yetee Site Review | Summary:
Similar to our little alien mascot Izzy, who watches over the Feistees daily t-shirt blog, The Yetee has deeply integrated its own mascot into its web site, and yes, you guessed it, it's a Yeti. Their fun cartoon Yeti (or Yetee as they call it), which is also known as the Abominable Snowman, appears virtually everywhere on their web site, even in a well drawn guide that pictorially explains what The Yetee site is all about. The Yetee shirt site now features two newly selected tee designs every weekday and once on weekends, chosen from user submissions (you can check out the second design below). They had originally only offered a single new design once a week, but they changed to a 3 day format within a month of launching, followed by a 2 day rotation, most likely to increase and retain visitor interest. Some design themes that you might trip over (provided their Yeti doesn't get you first) include
The Big Bang Theory
,
Contra
,
Monty Python
,
Ghostbusters
and
Mega Man
. Visit our daily t-shirt blog to keep track of newly featured Yetee t-shirts. You might even come across a mention of The Yetee on actor Wil Wheaton's blog, where they have been recommended in the past. It's possible that The Yetee could benefit from the addition of an active user community, but so long as they're posting great shirts, does it really matter?