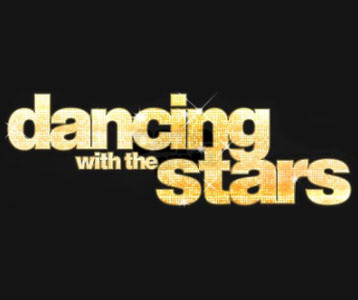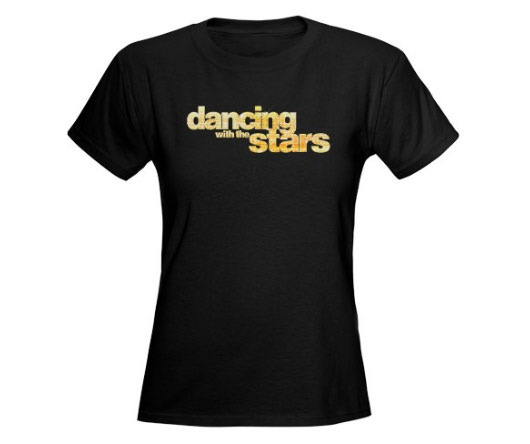 What do Olympic figure skater Kristi Yamaguchi, boy band member Drew Lachey and former professional football player Emmitt Smith have in common?  They were all winners of the TV show Dancing with the Stars!  What do lifesaving actor David Hasselhoff, Vegas magician and funny man Penn Jillette, and Beverly Hills bad girl Shannen Doherty have in common?  They all were the first to be eliminated during their respective seasons.  If you got those right, then you must be a fan of the show!  This Dancing with the Stars t-shirt was designed with fans like you in mind, so dance away with yours today.
When ABC started airing Dancing with the Stars during the summer of 2005, there was no way they could have known what a hit it would grow into.  It doesn't matter who you are rooting for to win because when you're watching the TV show represented on this logo tee, you will have fun no matter what.  Most people just enjoy watching the stars as they try something out of their element.  It's also fun to see the incredible costumes they parade around in.  Who doesn't love to dress up and dance around?  It is very apparent that these stars do, especially considering a lot of celebrities have tried to petition their way on to the show.  Perhaps Chevy Chase would be a nice addition…or how about an entire Dancing with the Stars cast made up of Saturday Night Live veterans?  We could watch as Steve Martin struts his stuff against Eddie Murphy, Dennis Miller, Tina Fey and Mike Myers.  It doesn't matter who your future favorites are, this Dancing with the Stars logo shirt is perfect for cheering on any of the celebrity contestants.
Who would you like to see dance?  While you think about it, get this Dancing with the Stars t-shirt.  It will have you dancing around your house in no time.
Sold by: CafePress Artist: ABC Category: TV