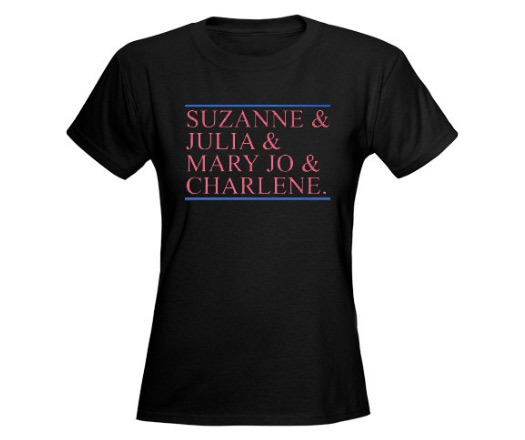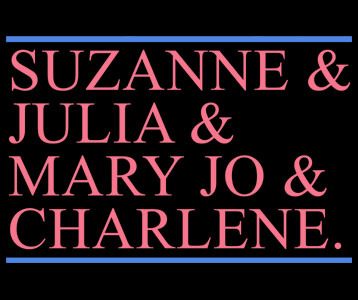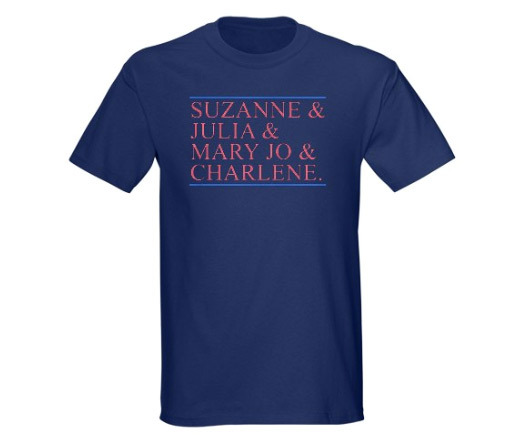 I love 80's television and I bet you do too.  This Designing Women t-shirt is for those of you who couldn't get enough of the lovely women of Atlanta, who work at the Sugarbaker Interior Design Firm.  The show is filled with southern charm accented with witty jokes by terrific actors.  You can't miss and you can't go wrong with this Designing Women tee either.  It's the perfect complement to the charming TV show.
Designing Women ran for a noteworthy seven seasons beginning in 1986.  Until 1991, viewers followed the personal and work lives of four southern belles, including determined intellectual Julia Sugarbaker (Dixie Carter), her beauty queen sister Suzanne Sugarbaker (Delta Burke), single working mother Mary Jo Shively (Annie Potts) and naïve romantic Charlene Frazier Stillfield (Jean Smart).  Their ex-con delivery man Anthony Bouvier (Meshach Taylor) provided the icing on the cake to an already perfect cast.  In 1993, changes were made to the ensemble, even though the premise of the Designing Women TV show remained the same.  Suzanne is replaced by her cousin Allison Sugarbaker (Julia Duffy) who bought out her stake in the firm, and Charlene was replaced by her younger sister Carlene Frazier Dobber (Jan Hooks) who was looking for a new life after a painful divorce.
Whether you love all the seasons, the originals or the later years doesn't matter.  This Designing Women shirt was made for fans like you who wish it was still aired on television to this day.  The original design on this tee was inspired by these charming ladies and their everyday adventures that we just can't get enough of.  Enjoy!
Artist: Wayward Tees Category: TV