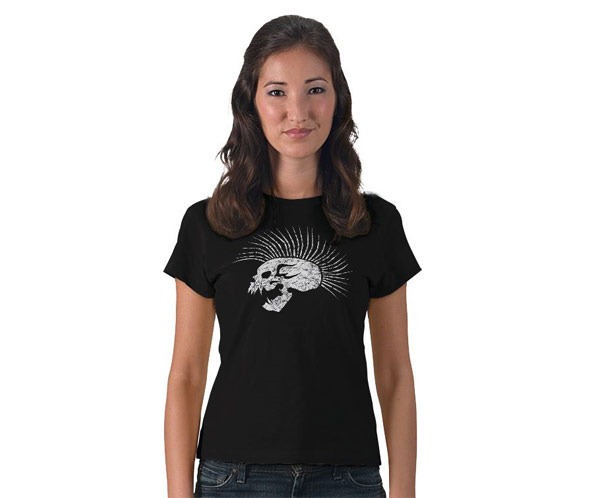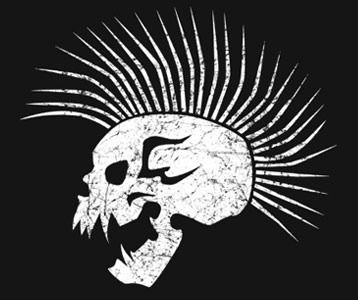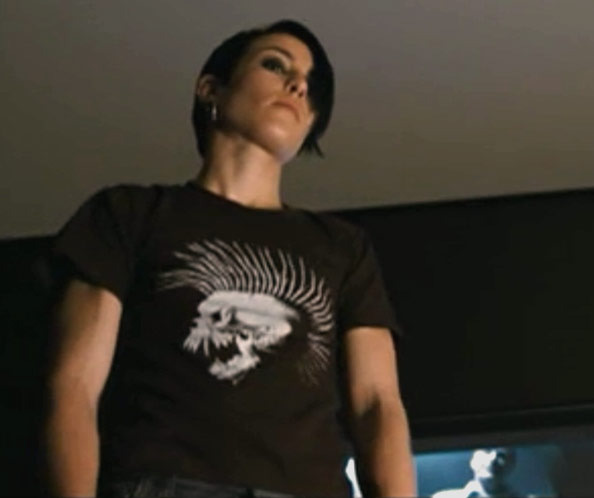 After the unexpected death of Swedish author Stieg Larsson, it was discovered that he left behind an unpublished book trilogy called Millennium. The first installment in the series, the book The Girl with the Dragon Tattoo, quickly became an international bestselling novel. Not only has it been successful in print but also on screen with a film version having been released in Europe in 2009. An English language remake of the movie is slated to be released in late 2011 and fans of Stieg Larsson's trilogy are anxiously awaiting it already. Get a jump on the action with The Girl with the Dragon Tattoo t-shirt seen here, which was designed to celebrate the Mohawk Skull tee worn by the main character from the movie and the Millennium book series.
In the book, unorthodox private investigator Lisbeth Salander and disgraced journalist Mikael Blomkvist are hired by a wealthy industrialist, Henrik Vanger, to look into a cold case involving his great niece Harriet. She disappeared more than 35 years earlier from the Vanger family's island and hasn't been seen since. This mystery sends the duo on a chilling ride that may be a bit too much for some people, although other fans may disagree. If you think you can handle the intensity, get this mohawk skull Lisbeth Salander t-shirt from The Girl with the Dragon Tattoo movie to support her investigation.
The book was followed by The Girl Who Played with Fire and finally The Girl Who Kicked the Hornet's Nest which complete the Millennium series. If the cases of Lisabeth and Mikael leave you on edge, snag yourself this The Girl with the Dragon Tattoo shirt. Wear it on opening day for the film or simply when reading your favorite Stieg Larsson book.
Sold by: Zazzle Categories: Books, Costume Ts, Movies, Seen On Screen