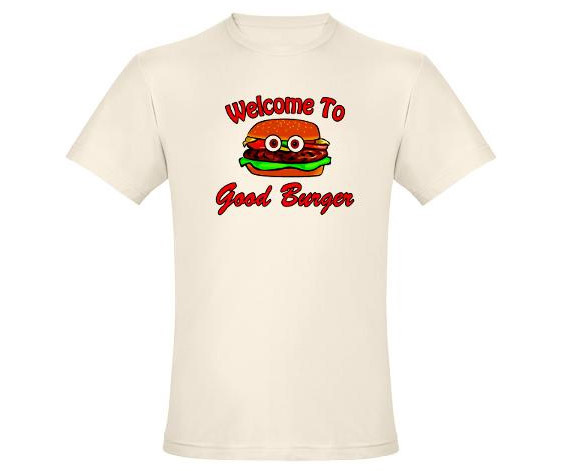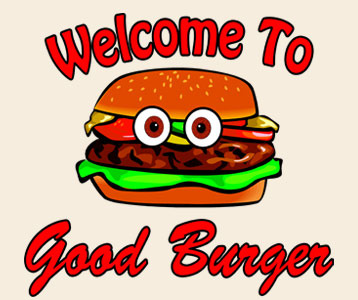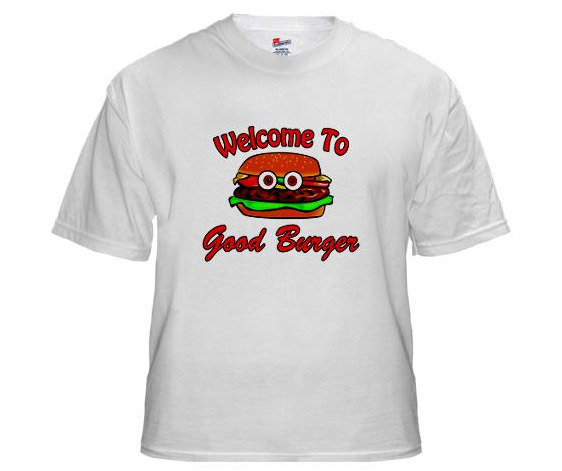 This Good Burger t-shirt is for people who couldn't get enough of Kel Mitchell as Ed in the nineties hit skit on the TV show All That.  Fans loved it so much that Nickelodeon turned it into a full-length movie and now you can commemorate it all with this tee.  What more could you ask for?  Fries with that?
The movie Good Burger was released in 1997 and starred the young comedic duo Kenan & Kel.  The story begins just as any other summer teen movie would with a high schooler named Dexter Reed (Kenan Thompson) enjoying his summer off.   Things take a turn for the worse when he takes his mother's car for a joyride and crashes into his teacher, Mr. Wheat (Sinbad).  Since he isn't allowed to drive, Mr. Wheat tries to help him out by just letting him pay the damages rather than reporting the incident.  This leads Dexter to finding a job and working with a nitwit named Ed (Kel Mitchell) at the local burger joint.
After he starts his new job, Kenan's character learns that the business is being threatened by the new spot Mondo Burger, but luckily, Ed creates a "special sauce" that keeps people interested.  Soon, they discover Mondo's secret to success, an ingredient that allows their burgers to grow to extremely large proportions.  What length is Mondo's manager willing to go to protect its secret?  Snag this Good Burger t-shirt to show your support for the established fast food joint, or if you want to see singing burgers like Ed.
"Welcome to Good Burger, home of the Good Burger, may I take your order?"