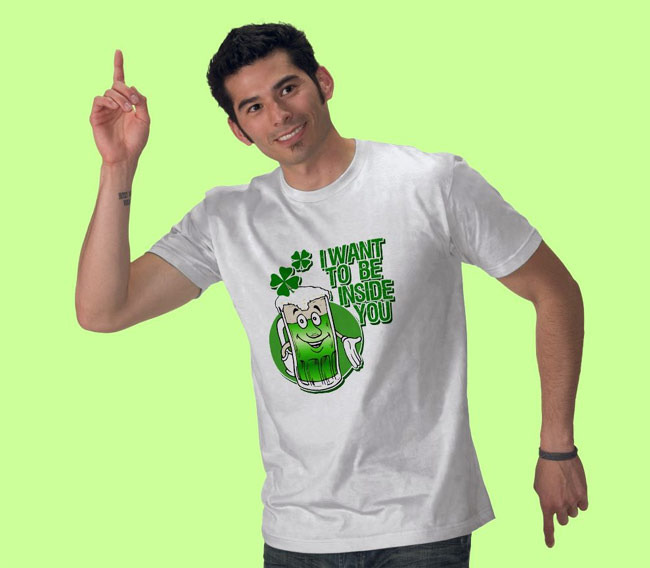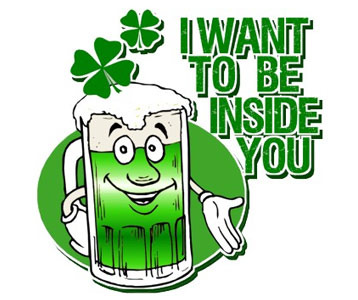 Now that Valentine's Day is officially behind us, the only logical thing to do is to look forward to the next fun filled holiday.  I am happy to announce that that holiday is St. Patrick's Day.  I hope this Green Beer t-shirt puts you and your friends in the mood to celebrate the holiday to the fullest extent possible.  This tee also works as a form of protection.  Since it has green on it, you don't have to worry about getting jabbed in the arm and spilling your beer.
St. Patrick's Day is an annual holiday celebrated on March 17 and is often referred to as St. Paddy's Day.  The day is used to recognize the patron saint of Ireland named Saint Patrick through parades and everything green.  What is your favorite thing to see green on Saint Paddy's Day?  I enjoy the Chicago River being dyed green for the day, eating a fresh bright green bagel from the bakery, and downing a green beer at the end of the day.  Oh yeah, and seeing leprechauns running around everywhere is pretty amusing too.
Perhaps this Green Beer t-shirt will remind you of all the fun things you can look forward to on one of the craziest days of the year.  Happy Saint Patrick's Day!
Sold by: Zazzle Artist: Shamrockz Category: Holiday