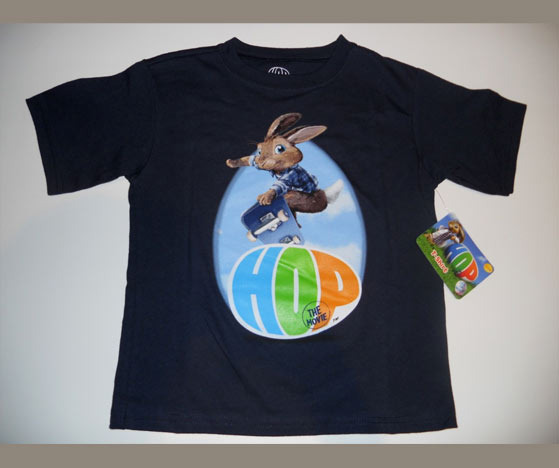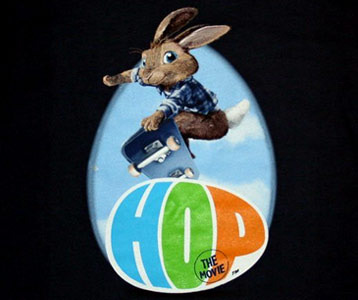 If you could have any job, real or fictitious, what would it be?  Would you want to be Santa Claus? How about the Easter Bunny?  Well for E.B. that is not a dream come true, but for a power hungry chick and his newfound friend Fred, it sure is.  This Hop movie t-shirt is for anyone who believes E.B. shouldn't try to squander the opportunity of a lifetime, but rather embrace it and be the best darn Easter Bunny he can be!
The Easter themed movie Hop is a playful combination of animation and live-action that stars James Marsden and Kaley Cuoco, as well as the voices of Russell Brand, Hank Azaria and Hugh Laurie.  Teen rabbit E.B. is set to follow in his father's footsteps but he has other ideas.  Rather than traveling the globe as the world famous Easter Bunny, he wants to do it as a drummer in a rock band, so he flees his obligations and begins hopping toward Hollywood.  After an accident leads to an ideal living situation for E.B., his actions begin to threaten the operations back home.  Will he hop to the rescue and save the holi-day of Easter?  You can bet your jelly beans.
Jump on this opportunity to get a Hop movie t-shirt now for yourself or as a fun addition to a lucky someone's Easter basket!  Let the tee speak for itself.
Category: Movies