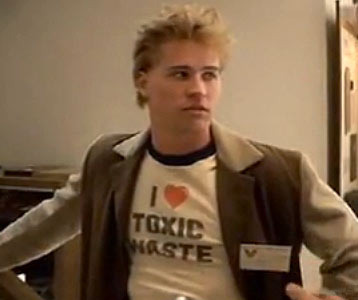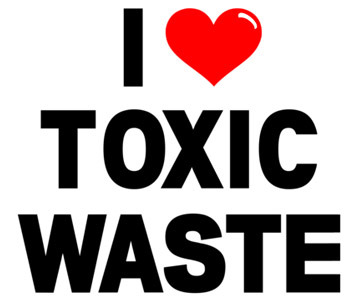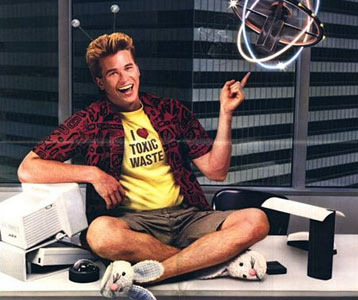 When I mention the name Val Kilmer what do you think of?  Many of us picture him as Iceman in Top Gun playing volleyball against Maverick, but others will conjure up a more juvenile image of him from movies like Real Genius.  There's a good chance that you will envision him wearing an I Love Toxic Waste t-shirt like this one.  Two versions of this tee can be seen on Val, one is a bright yellow version and one is a white ringer style tee.  Pick one of these Real Genius t-shirts or a variety of other styles to get the look you want.
The movie Real Genius was released in 1985, only a year before Val Kilmer's breakout role in Top Gun.  In it he portrays, you guessed it, a real genius named Chris Knight who is a senior at Pacific Tech.  After growing from a diligent serious worker to a more laid back brain, he welcomes young newbie Mitch Taylor.  The two roommates team up to work on a chemical laser for class and nothing can stop them.  The duo's creation is so powerful that it has the ability to be used as a potential weapon and it is quickly given to the military by a jealous rival without their permission.
Neither Chris nor Mitch like the idea of this and are quick to plot their revenge.  The geniuses cook up a plan that cooks up a lot of popcorn and the rest is history.  Snag a Real Genius I Love Toxic Waste shirt if you just can't get enough of this cult comedy and its memorable moments, like when Val Kilmer's character reassembles Kent's car and puts it in his dorm room as a practical joke.
Artist: Wayward Tees Categories: Costume Ts, Movies, Seen On Screen