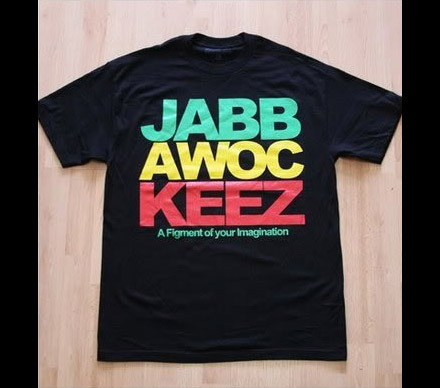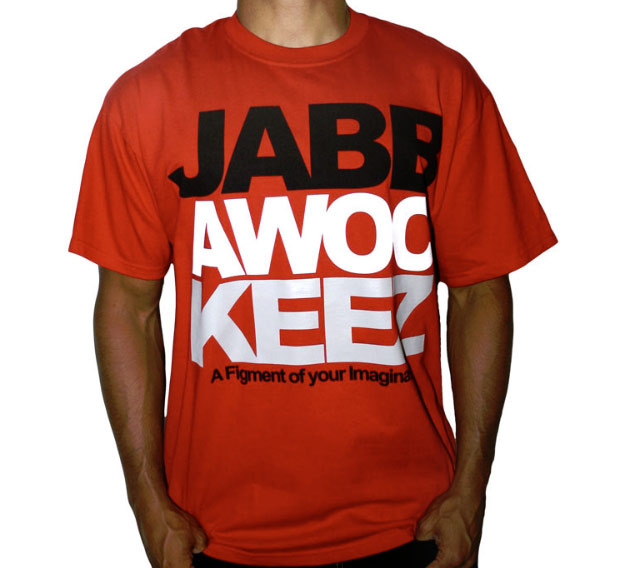 The dance group Jabbawockeez existed long before Mario Lopez introduced their exhilarating performances on MTV's America's Best Dance Crew and fans rabidly searched for where to buy Jabbawockeez shirts.  The origins of the group go all the way back to the early 1990s, when founding members Gary "Gee One" Kendall and Randy "DJ Wish One" Bernal were both members of the MindTricks dance crew in California.  Several dancers from the original MindTricks crew moved to Southern California where they started a splinter group called Three Musky, performing in white masks and gloves.  The trio evolved into the Jabbawockeez dance group represented by the Jabbawockeez logo t-shirt shown here.  The crew's rasta logo is one of the most popular Jabbawockeez tees available.
The original Jabbawockeez dance group consisted of Gary Kendall, Randy Bernal, Phil Tayag, Kevin Brewer, Joe Larot, Rynan Paguio and Chris Gatdula.  In late 2007, just prior to their auditions for Season 1 of America's Best Dance Crew, the group's mentor figure Gary Kendall passed away from complications from pneumonia and meningitis.  It had been Gary's belief that the group could attain national exposure by auditioning and appearing on reality dance shows like America's Got Talent and MTV's America's Best Dance Crew.  Pay tribute to the fulfillment of his dream with this Jabbawockeez logo t-shirt that displays the rasta logo for the dance group that won season 1 of the America's Best Dance Crew TV show.
We've received several inquiries from fans regarding where to buy Jabbawockeez shirts and we're happy to showcase our findings here.  We decided to showcase several styles, including the popular rasta tee featuring the logo in green, red and yellow.  Whether you're going to see the Jabbawockeez on tour or you just enjoy practicing their dance moves at home, this Jabbawockeez tee will help you to find your rhythm.