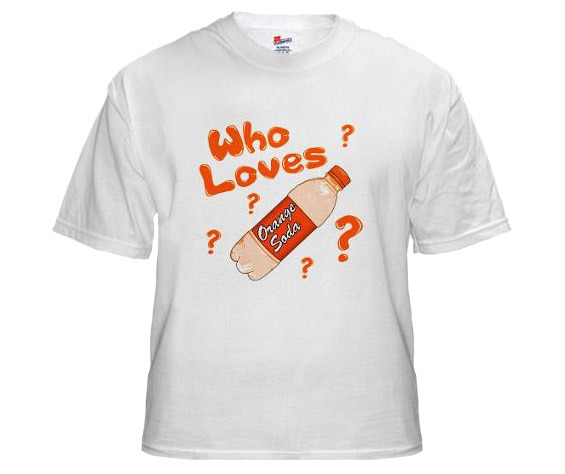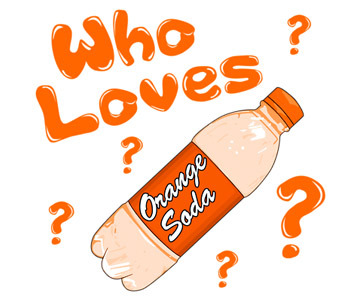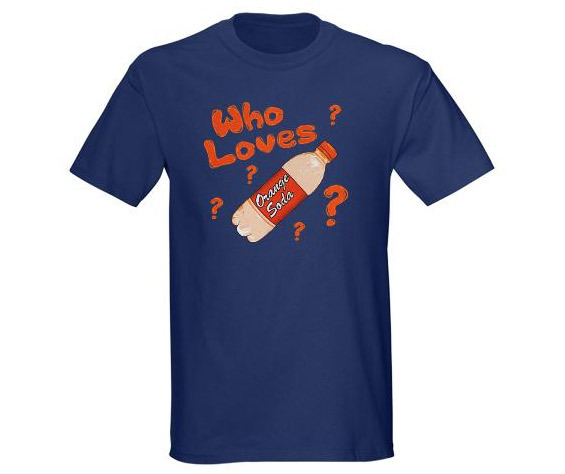 A friend of mine posted an article on Facebook the other day talking about how TeenNick will be going 'retro'.  They are going to add a bunch of old favorites from the nineties to their late night lineup.  In turn, I decided to post this Kenan and Kel orange soda t-shirt.  Why?  Because Kel loves orange soda!  Is it true?  Is it true?  Oh yes, oh yes, oh yes, its true.  I do, I do, I do!  If you remember the high jinks this duo went through just to get some of the blissfully bubbly drink, then snag your Kenan and Kel shirt now.
The TV show Kenan and Kel, which is represented by this tee, aired on Nickelodeon from 1996 to 2000.  The comedic pairing of Kenan Thompson and Kel Mitchell kept fans wondering exactly what they wouldn't do to get their hands on some cash and some orange soda.  Kenan Rockmore was a high school student who worked at Rigby's corner store and Kel Kimble was his bumbling sidekick friend who often derailed his attempts at getting ahead.  The pair also starred in the Nickelodeon movie Good Burger as workers at a fast food burger joint who manage to save the day.  It was based on a sketch from another nineties classic, the TV show All That.
Wear this Kenan and Kel Who Loves Orange Soda shirt while you catch up on all your favorite shows with "The 90s Are All That" block starting this fall on TeenNick!  This Kenan and Kel tee will help remind you to stock up on your favorite brand of orange soda to enjoy during the episodes.  Aww, here it goes!
Sold by: Wayward Tees Category: TV