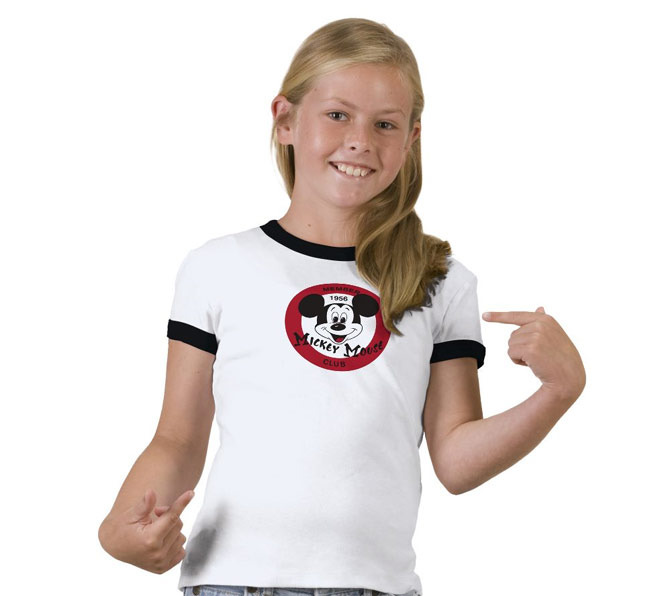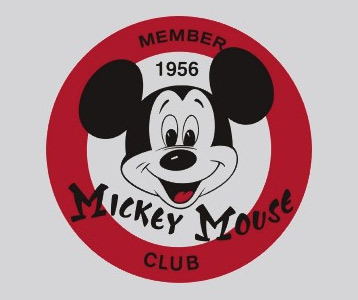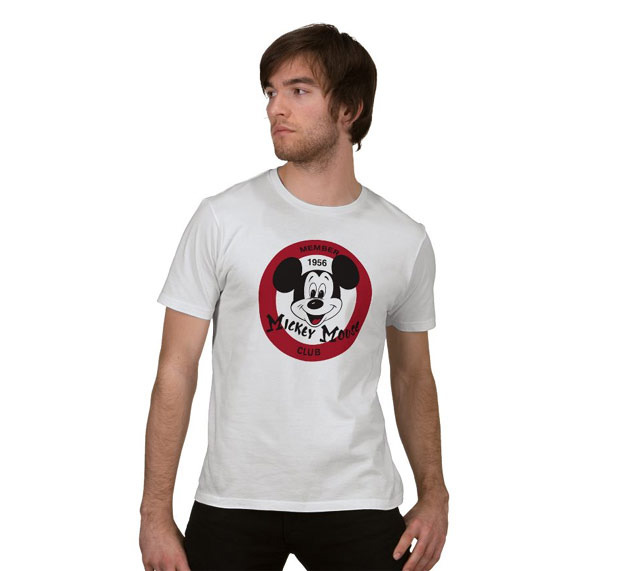 This fun Mickey Mouse Club tee (my version of the TV show was MMC) celebrates one of my favorite shows as a child on the Disney Channel.  It featured future stars as Mouseketeers, including J.C. Chasez, Keri Russell, Justin Timberlake, Britney Spears, Ryan Gosling and Christina Aguilera.  (The original Mickey Mouse Club aired in the 1950's with stars like Annette Funicello, Darlene Gillespie and Cubby O'Brien as Mouseketeers.)  I also remember meeting Mickey Mouse himself during a trip to Disney World when I was six-years-old.  It is one of my favorite memories ever.  Currently, I am preparing for a trip to Disney again later this year, and I can't wait to be surrounded by all of the magic that comes with the Magic Kingdom and Epcot.  If this is where your dreams come true or if you just enjoyed the TV show as a child, then get yourself this Mickey Mouse Club t-shirt.  Be careful though…this tee might get some people singing the theme song.
Who's the leader of the club
That's made for you and me
M-I-C-K-E-Y M-O-U-S-E
Hey! there, Hi! there, Ho! there
You're as welcome as can be
M-I-C-K-E-Y M-O-U-S-E
Mickey Mouse!
Mickey Mouse!
Forever let us hold our banner High! High! High! High!
Come along and sing a song and join the jamboree!
M-I-C-K-E-Y M-O-U-S-E
If you or a friend always wanted to be a Mouseketeer then get this Mickey Mouse Club t-shirt today!
Sold by: Zazzle Artist: Disney Categories: Costume Ts, TV