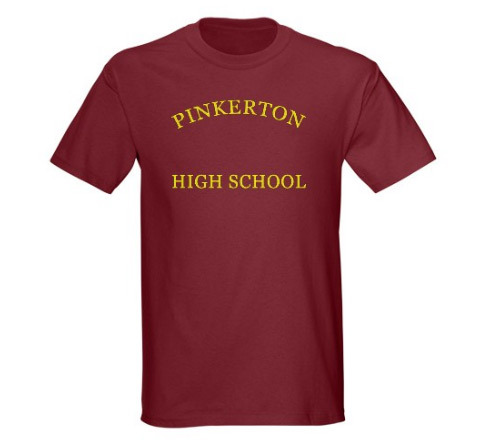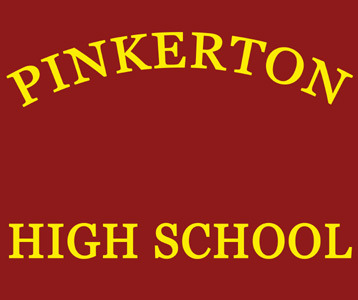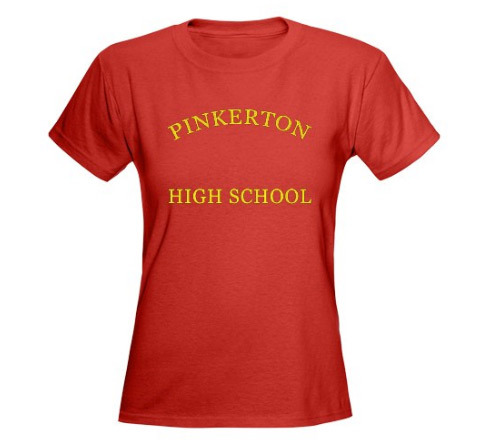 MTV is home to tons of hit shows including a few of my personal favorites.  Recently, they added a TV show called The Hard Times of RJ Berger and it has already been picked up for another season.  For the fans out there that influenced MTV's decision to keep making the series, this Pinkerton High School RJ Berger t-shirt is for you.  Enjoy!
The show follows RJ Berger (Paul Iacono), a nerdy sophomore at Pinkerton High School who can't catch a break until he experiences one of the most embarrassing moments of his life.  As the series evolves, we see him struggle with a raunchy girl named Lily Miran (Kara Taitz), who wants him uncontrollably.  He also experiences a bout of unrequited love with a blond bombshell named Jenny Swanson (Amber Lancaster), and he endures the antics of his goofy overweight friend Miles Jenner (Jareb Dauplaise), who strives for popularity at all costs.  At first glance, it might not seem like a comedy because everyone can relate to these characters and their struggles, but it's the twists in RJ's life that make it entertaining.  It is when you add in his swinger parents, the actual event that led to his humiliation, and his Purity Club friend that you have a hit.
Do you like Jenny Swanson (Amber Lancaster) or are you more of a fan of Claire (Noureen DeWulf)?  If you wish you could date RJ yourself or humiliate him, then grab this Pinkerton High School RJ Berger t-shirt today.  Get behind the school that is home to one of the most well-endowed students who ever lived.  Let's go Pirates!
Sold by: CafePress Artist: Wayward Tees Category: TV