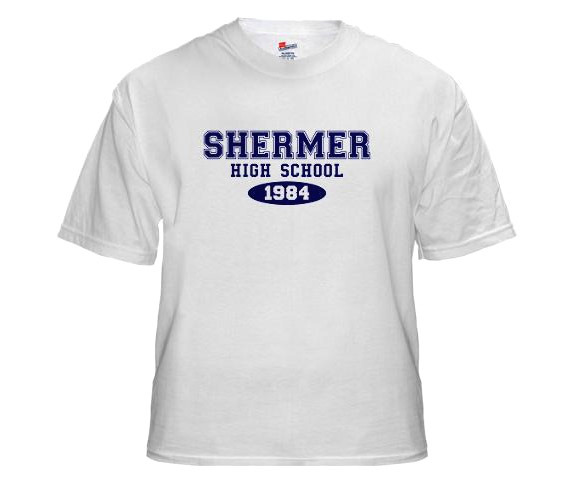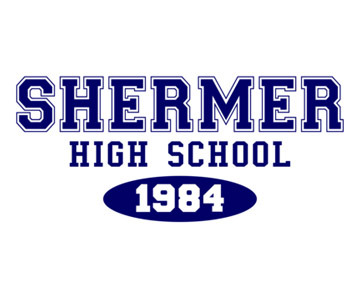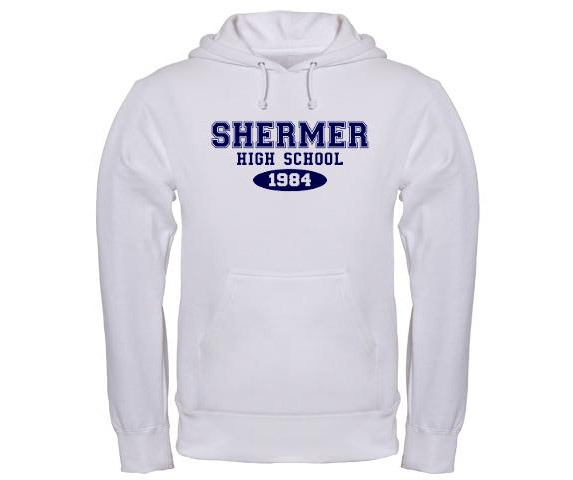 Do you have a favorite Molly Ringwald movie?  This teen queen has a host of amazing films, including her well-known eighties John Hughes hits.  I can't pick just one but for those of you who instantly said The Breakfast Club, this Shermer High School t-shirt should make you happy.   This tee is not only for fans of the feisty redheaded princess, it's for fans of the movie's other characters as well, including the brain, the athlete, the basket case and the criminal.  While we all have a little bit of each of them in us, who are you most like?
On a dreary morning in 1984, five teens sentenced to detention meet in the library of their suburban Illinois high school and form what is now famously known as The Breakfast Club.  Each is being punished for his or her own unique, yet perfectly suited crime.  The brain, Brian Johnson, played by Anthony Michael Hall, is in for a flare gun mishap while princess Claire Standish is in for ditching school to go shopping.  Emilio Estevez's character, athlete Andy Clark, taped together a nerd's butt, and criminal John Bender, portrayed by Judd Nelson, is in for pulling a fire alarm, although this is no new experience to him.  Only the basket case Allison Reynolds is here by choice, which is just as plausible as any other scenario.
Pick up this Shermer High School Breakfast Club shirt if you wish that you could have joined them in their Saturday morning shenanigans.
Sold by: TeePublic Categories: Costume Ts, Movies