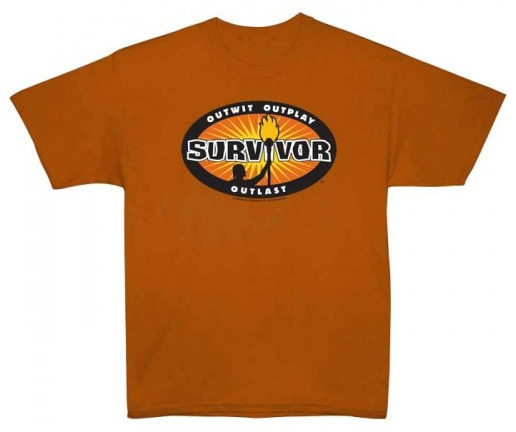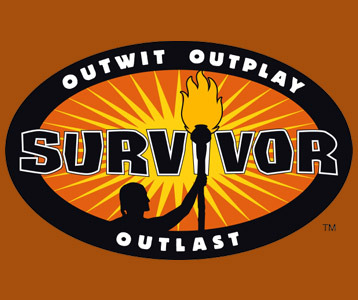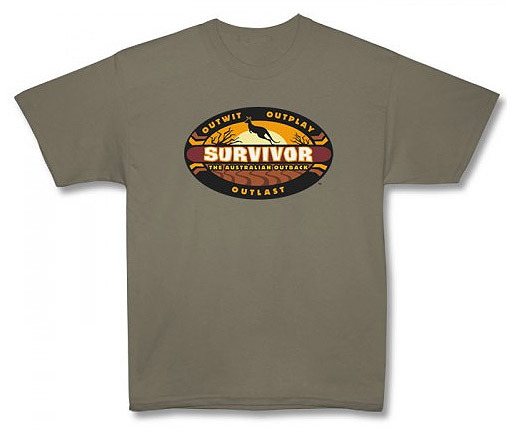 I'm a survivor, I'm gonna make it, I will survive, keep on surviving… No, this isn't about the Destiny's Child song but rather the Survivor TV show.  Do you remember who won the first season?  As a fan, I recall the flabby naked man Richard Hatch winning by one vote over the brunette Kelly Wiglesworth (who I thought should win).  If you remember this and still watch the show religiously, then this Survivor t-shirt is right up your alley.  This logo tee could even be used as a Survivor costume.  It is available in a wide variety of colors, each with a location specific logo for the season that you might want to represent, depending on your favorite tribe and competition environment.
Survivor is a reality game show hosted by Jeff Probst.  Each season takes place in different locations prone to problems that include but are not limited to extreme heat, torrential rain, massive bugs and little food.  Borneo, Thailand and The Amazon are just a few locations that stand out.  The seemingly grueling CBS TV show has been aired for over ten years and it has sparked careers for former competitors like Elisabeth Hasselbeck from Season Two: The Australian Outback, who has had opportunities arise on The View and Good Morning America.  It just proves that you don't have to be a winner to come out on top with this game.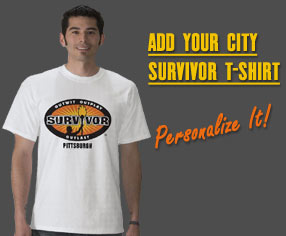 If you dream of being a competitor or just wish that you could win the grand prize, then treat yourself to this Survivor t-shirt.  It is as close as most of us will get to living in a remote area of the world and surviving in a tribal atmosphere as we try to win immunity from elimination.  If you want to create your own version of the reality game show in your backyard, these tees can be used as Survivor costumes to help break up your friends and family into specific tribes.  Another option is to create your own custom Survivor shirts through the link below.  Add the name of your city, town or favorite vacation spot for a truly unique tee design.
Category: TV