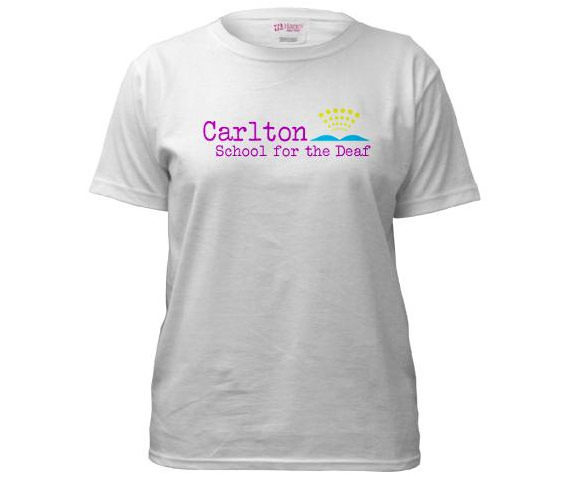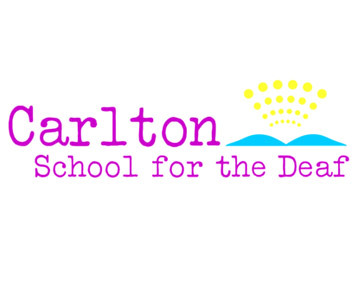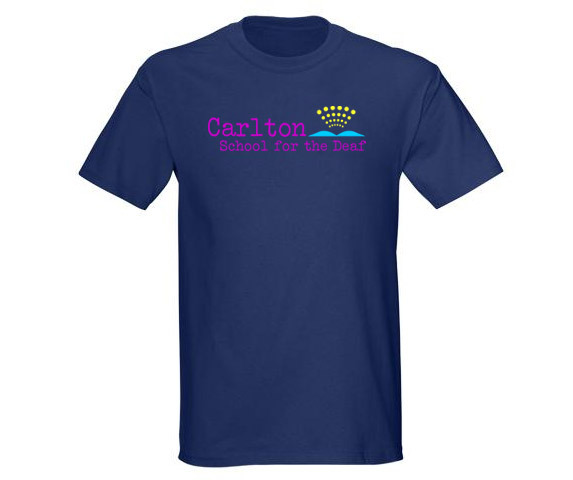 If you browse the numerous fan sites or Facebook fan pages for ABC Family's Switched at Birth TV show, you'll quickly discover a passionate fan base that is heavily invested in the drama series.   The plot, which is evident from the show's title, focuses on the lives of two teenage girls, Bay Kennish (Vanessa Marano) and Daphne Vasquez (Katie Leclerc), who reunite with their respective biological parents after being switched at birth.  Bay has had a privileged upbringing, while Daphne, who lost her hearing at a very young age, has watched her single mother struggle to make ends meet.  This Switched at Birth t-shirt promotes the school that Daphne attends, Carlton School for the Deaf.
I happened to first catch the show mid-season during a marathon run.  After watching one episode, I was immediately hooked and the series became a staple in our DVR rotation.  The TV show's appeal thus far lies in the fact that it not only has an engaging premise (which has happened in real life), it also offers main characters with integrity who fans can admire, unlike most TV offerings nowadays.  Even the show's wilder child, Bay, who for example has a secret identity as the local tagger (graffiti artist), never lets her rebellion get out of check, and we instead feel inspired by her passion for her art.  Other shows would have had her snorting cocaine by the season's end or hiding an unwanted pregnancy.  Daphne, alluded to here by this Carlton School for the Deaf t-shirt, is a bit more straight-edged and provides a nice balance to Bay.
This isn't to say that Switched at Birth doesn't hover close to the teen soap line.  Bay's brother Toby confronts a gambling problem, but the show's writers never take it too far.  Instead, it is used as a tool for the character to become closer to Daphne's mom Regina, a former alcoholic, who moves into the family guest house with her daughter.  If you're a fan of the ABC Family TV show, this Carlton School for the Deaf Switched at Birth shirt is the perfect conversation starter to get others interested.
Artist: Wayward Tees Categories: Seen On Screen, TV