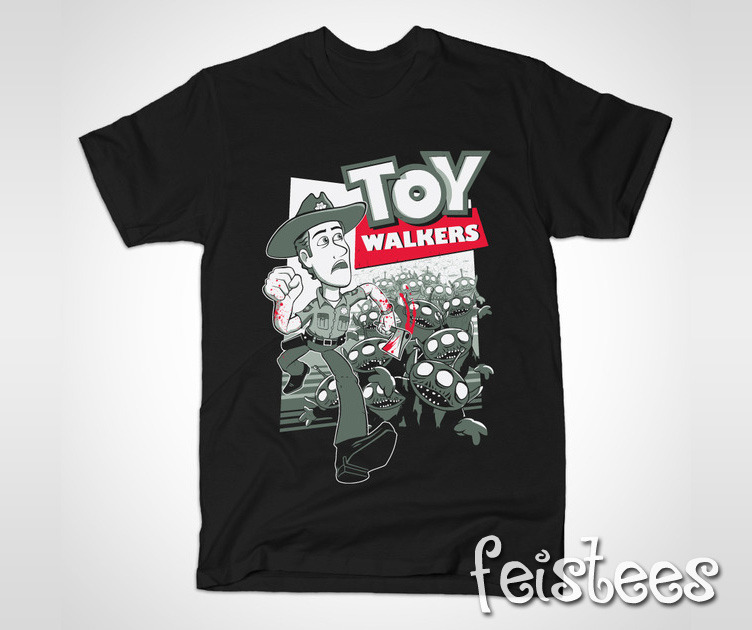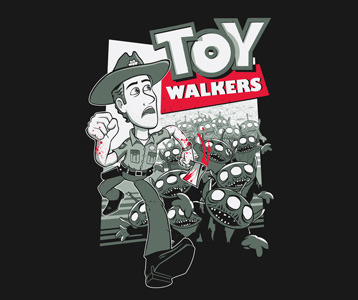 See all The Walking Dead Shirts
It's hard not to love this time of year!  There is a chill in the air; the leaves are changing from a vibrant green to shades of crimson, amber and orange; and Halloween is sneaking up on us.  Even though vampires, werewolves, wizards and witches have caught on in the past few years, it is the zombies that get my attention.  If you like watching these ghoulish creations, then get your Walking Dead t-shirt today to help let others know about the looming zombie apocalypse.  To heck with sparkly vampires and Jazzercised werewolves, dead and decaying is the way to go!
The Walking Dead TV show is an AMC original series that is based on the comic books of the same name by Robert Kirkma.  In both the comic books and the AMC series, we follow former police officer Rick Grimes (Andrew Lincoln) who was hurt in the line of duty and ultimately slept through a zombie apocalypse.  After waking and finding the world in shambles, he leads a group of survivors, including his co-worker Shane (Jon Berthal), in the search to find a suitable place to live.  Will they find a safe haven that is free of the flesh eaters?  You will either have to read The Walking Dead comics or watch the TV series to find out, and this Walking Dead tee is the perfect piece of apparel to do either in.
I find the zombies to be extremely well-done and life-like, making this a great show for horror enthusiasts.  If you agree, then catch your very own Walking Dead shirt now.  You'll be glad you did.  Life is short…you never know when an apocalypse will be upon us!
Sold by: TeePublic Category: TV