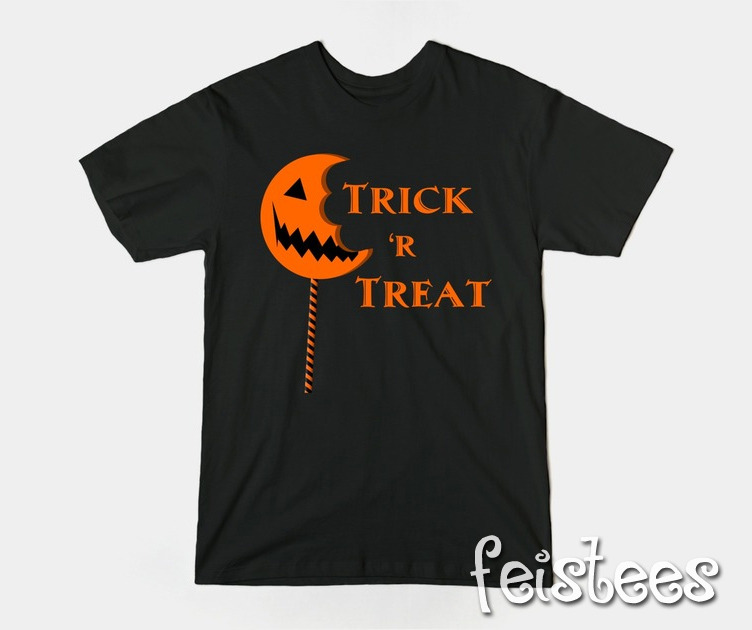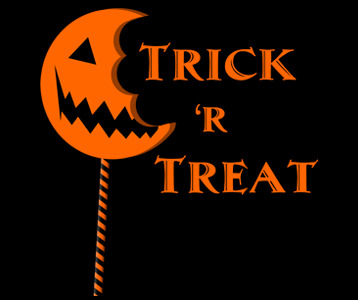 When it comes to Halloween someone has to make sure the rules are followed and that someone is Sam.  While he may seem harmless with a burlap sack covering his head, he takes his job very seriously.  This Trick 'r Treat movie t-shirt features Sam's weapon of choice, a pumpkin lollipop and the classic holiday line the movie was named after.  Happy Halloween!
Trick 'r Treat is a cult classic horror movie that was released straight to DVD in 2009.  Despite its lack of time in theatres, fans of the genre have acknowledged the old school style to this Halloween movie, being much more than just senseless gore (like many of today's new releases are).  In the movie, we follow Sam as he wanders the streets making sure people follow the rules of Halloween.  He wastes no time in dishing out punishment to those who don't, as evidenced by his deadly pumpkin lollipop pictured on this Sam t-shirt.
For example, one of his victims blows out a jack-o-lantern before Halloween night is over, a big no-no in the haunting world.  He also punishes those who have not embraced the costume tradition.  However, the little guy isn't all evil.  Sam delights in watching those who revel in the sins of the night as well.  This Sam Trick 'r Treat shirt is for those who have nothing to fear because they know how to follow the rules.  Beware of is weapon of choice, the lollipop.  Trick or tee!
Artist: Wayward Tees Category: Movies