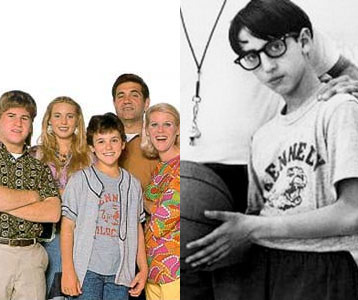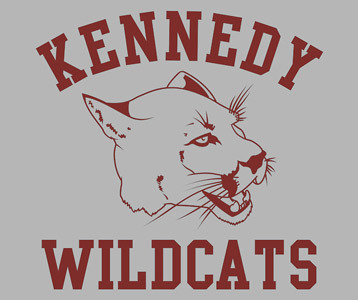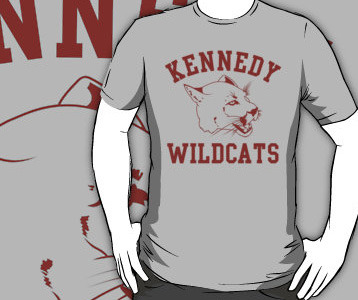 It is safe to say that in junior high, everyone is awkward.  It may not feel like it at the time but looking back it is true.  Perhaps that is what makes watching Kevin Arnold, Winnie Cooper and Paul Pfeiffer so moving.  This Wonder Years t-shirt reminds me of some of their most uncomfortable times, in gym class as Kennedy Wildcats. Step back in time by joining the students with this gym tee that could also easily double as a costume!
The eighties TV show The Wonder Years, celebrated here with this Kennedy Wildcats t-shirt, chronicles the life of a boy named Kevin (Fred Savage) from 1968 when he starts at Robert F. Kennedy Junior High, until his graduation from McKinley High School in 1973.  He has a typical family of the time, a working father, Jack; a homemaker mother, Norma; a hippie sister, Karen; and a reckless brother, Wayne.  However, it is school that proves to be the most trying.  The series is highlighted by historical inserts about the Vietnam War and its effects on the lives of the children and families involved.
Through both the good and bad times, Kevin Arnold gets by with the help of his allergy-plagued best friend Paul (Josh Saviano) and his beautiful girl Winnie (Danica McKellar).  This Wonder Years shirt featuring the Kennedy Wildcats is for people who wish more television series were even half as good and memorable as this one.
Artist: Wayward Tees Categories: Costume Ts, Seen On Screen, TV